The Idiot's Guide To Keeping Your Band Together: 3 MUST READ Music Tips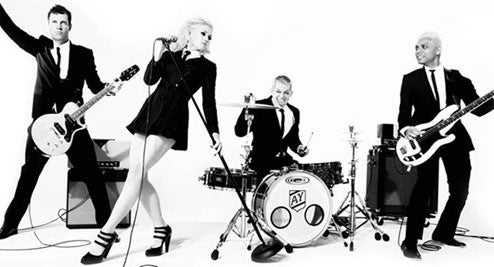 PHOTO CREDIT: gawker-media
All musicians have experienced it. A group of talented friends get together to for a band. After several months of hard work, some awesome music gigs, maybe even the chance of cutting a music album, something goes wrong. Maybe the lead singer or guitarist has decided to go solo or insists on taking over the band. Maybe the drummer has shown up one too many times more than slightly incapacitated or maybe your sound tech has decided to go in a different direction (mainly running away with the lead singer).
How can you make sure that your band does not end up breaking up? Here are are THREE helpful tips to help your band stick together through thick and thin.
1. Establish a common music goal
If three members of your band want to tour worldwide with your amazing rock band "The Exploding Pickles" but your bassist is thinking about settling down in the area and has a wedding in the works, there may be a huge conflict when your band begins to think about touring Japan for a year. In all honesty, the average band will only manage to stay local and possibly release one music album.
Establish your goal for the band as a group. Do you want the band to strive for national or world touring status with a broad fan base? Do you want to get together with some of your musician friends and cut a professional music album? Do you want to hire an agent and try to make it big with your band? Do you want to become Youtube stars around your dayjobs?
Time and commitment are important components to achieving music success.
Every few months, get your musicians together and talk about the direction the band is currently going. Get every musician's opinion about the time commitment, goals for an album, tour dates, and your music goals.
Expert Music Coaching Only $75 @MusicXray
2. Communicate with your musicians
Just like a family, a band consists of several different personality types trying to make it through the day to day. Especially when on a band tour or dealing with a severe rehearsal schedule, conflicts can easily arise. Designate the most level headed member of your band to be the mediator for any conflicts that arise. Sometimes, lack of sleep, stress, and hunger can lead to unnecessary blow outs. The best bet is to nip the conflict in the bud by dealing with the problems immediately (or right after the involved band members have cooled down some).
Some band issues may be easy to resolve. Compromise is important. If the drummer feels like they are not getting enough time in the spotlight, maybe the next band gig, the band throws in an extra solo. Maybe the guitarist hates her costume or the bass player feels like the music is not challenging enough for him. Those issues are easier to resolve than band conflicts arising from dating relationship troubles, serious financial problems, or a musician that wants to quit the band.
3. Realize that your band will change over time
Even the most established of bands find that over time their musician personnel might change, their band may change music genres entirely, or musicians may break off to make their own solo album. Try to keep the core values and music of the band intact, despite environmental or band personnel change. Then the overall sound and feel of the band will stay the same.


With over fifteen years experience in music, film, and the arts, Sabrina Pena Young can provide you with the insight you need to develop your creative dreams into a reality.
Contact Sabrina Pena Young Today:

"Libertaria: Genesis is dystopian, and good at it, and that needs further examination."
- J. Roseman, escapepod.org
A GREAT DYSTOPIAN THRILLERTWO CINEMATIC ELECTRONICA ALBUMS
FREE MOVIE POSTER
SCREENPLAY
BEHIND THE SCENES LOOK
A $40 Value for only $3.99
OVER 75 PAGES OF BONUS CONTENT!

In the abandoned ruins of a Nueva York dystopia, teen Libertaria escapes a horrific world of DNA testing and loneliness, only to team up with her megalomaniac father in a quest to destroy the Factory that made her. Armed with a ragtag army of cyborg misfits, Libertaria joins forces with her drug addict dad Simeon Aguila, leader of the Underground metropolis, to destroy GenTech's immortal Collective. But who is the deformed soldier invading her thoughts? And can she destroy the Factory before her traitorous deformed nemesis Lucinde betrays them all?
Unearthing dangerous family secrets that explain her mysterious past, Libertaria learns that sometimes to save the world
you must first lose your soul!
"One of my favorite things about this story is its odd apocalyptic tone and strong sci-fi/fantasy foundation. The dark quality that comes with it is the cherry on top." –FanboysAnonymous.com on Libertaria: The Virtual Opera
Based on the "groundbreaking" and "epic" animation sci-fi film Libertaria: The Virtual Opera by award-winning composer and artist Sabrina Pena Young. In the spirit of Hunger Games and Divergent.
With a score composed by award-winning composer Sabrina Pena Young, the Libertaria Instrumental Soundtrack combines electronica and film music in an exciting and riveting way that jars the imagination and explodes the soul.